Want to make your business stand out from the rest for all of the right reasons? How about opening up new areas full of potential sales leads, not just geographical areas but demographically too, new age groups, new interest in your products and services, sound interesting?
If the answer is yes then you can do this with a couple of simple clicks. You can now choose from over 300 + domain names with one simple click to our domain name register.
Our huge selection will suit businesses from every sector across the globe, with over 20 categories to choose from that includes:
United Kingdom
Geographic
Generic
Business
Commerce
Education
Finance
Food & Drink
Government
Health
Industry
Lifestyle & Personal
Media
Professional
Real Estate
Sport
Technology
Travel
Check out these great domains:
So whether you're a blogger, retailer, charity, organisation, or providing eGaming or medical services you'll find a name that will set your business apart.
Not only can we provide you one with one of the best TLD's around, we can also provide you with hosting to match. Why not combine a great new domain name with the best hosting around.
It's quick, simple, hassle free and risk free, and you can do everything online in a couple of clicks. Our pricing is amongst the most competitive around and our support is the best in the business. Why not put us to the test today and combine some great new names with our superb hosting solutions.
Stand out from the crowd. Make your mark on the internet today and show the world you mean business with a new domain and hosting from Netcetera.
Questions?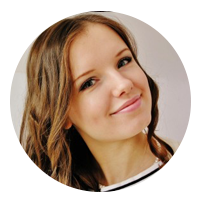 Speak to Belinda today to find out what our services can do for you, or for any other queries, please call 0800 808 5450 or Chat Live with one of the team