Netcetera is proud to announce that we are ranked Number One in Netcraft's global list for the most reliable web hosting companies for the month of December 2016.
This is what Netcraft's independent monitors had to say:
"Netcetera rounded off the year by having the most reliable hosting company site in December 2016, successfully responding to all but one of Netcraft's requests. In 2016, Netcetera made eight appearances in the top ten, reaching second place in February, March and June. Earlier in 2016, Netcetera celebrated 20 years of successful business, thanking its clients, including some that have been with the company since the day it opened."

"Netcetera is based on the Isle of Man, a self-governing territory of the United Kingdom known for its low-tax economy. Netcetera's data centre, The Dataport, uses several energy-saving technologies including Free Air Cooling and virtualisation, which when coupled with carbon offsetting, make it a zero carbon data centre. This carbon-neutral approach is estimated to have saved more than two million kilograms of CO2 to date."
We have been very proactive right throughout 2016, starting with the launch of our new state of the art Business Recovery Centre and we have continued to innovate with the introduction of several new products and huge price reductions across many of our hosting solutions.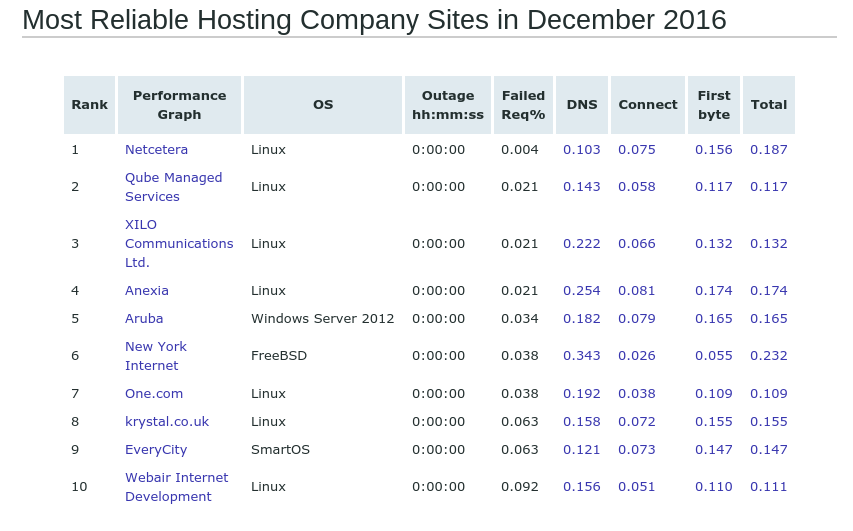 Despite 2016 being an extremely busy year for all our team, we still haven't lost focus on providing some of the fastest most reliable secure hosting available anywhere on the planet.
Netcraft's endorsement also goes to show that our commitment to the environment and our use of green energy does not adversely effect the excellent performance and reliability of the hosting we provide. For many businesses looking to negate their carbon emmissions and play their part in reducing global warming, hosting with Netcetera is an excellent way to achieve some of these goals.
Netcraft independently monitors and measures the response times of fifty leading hosting providers' sites. These performance measurements are made at fifteen minute intervals from separate points around the Internet, and averages are calculated over the immediately preceding month.
Switching to better hosting has never been easier with our awesome 24/7 technical support and our new concierge service there's never been a better time to find out what better hosting can do for your business.
Isn't it time you switched to a more reliable web hosting company?
Questions?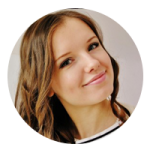 Speak to Belinda today to find out what our services can do for you, or for any other queries, please call 0800 808 5450 or Chat Live with one of the team