Summertime should be downtime for you, not your servers. That's why we're offering free colocation setup on Quarter, Half and Full Racks.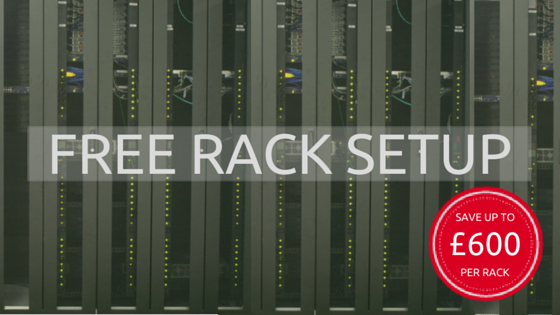 Don't all racks look the same?
Quite often the racks might look similar but the backbone and infrastructure fails to deliver. You might be promised the deal of the century and find out 12 months later that you've made a big mistake when your costs spiral out of control and your support is nonexistent! That won't happen with Netcetera. Unlike some hosting companies you'll see our pricing on our website. There's no hidden costs or nasty shocks and should you require something a little more bespoke we can put something together to meet your budget and your requirements in no time at all.
We've learnt a lot over the last 20 years about colocation and we know how important it is to build trust. That's why we pride ourselves on delivering on everything we promise. From security and reliability right through to our friendly sales and technical support along with our commitment to reduce CO2 emissions in line with the most recent climate change agreement. Our new hosting hall also contains the latest cold aisle and eco-cooling technology all of which is powered by a sustainable green energy source, meaning your hosting won't damage the environment or cost you the earth!
So if you want to enjoy the summer months without worrying about your IT equipment why not get in touch with our friendly team, and even if you're not quite ready to embrace the benefits of colocation we'd still be happy to provide you with a quote that could save you money and we'll keep it valid until you're convinced that colocation is right decision for you.
If you would like to find out a little bit more about Netcetera and our Carbon Zero Datacentre please click on the button below and put us to the test. You never know you might be pleasantly surprised by what we could do for your business.
Don't forget to let us know if you would like to have a tour of our Datacentre
To speak to one of our Sales Consultants about what our services can do for you, or for any other queries, please call 0800 808 5450 or Chat Live with one of the team