Think of all the advantages you'd get by dealing with one partner for all your business mobile and hosting needs. One simple monthly invoice, the best possible support, the fastest most reliable hosting in the UK and a choice of some the best handsets around. Well now you can have all this and more. Netcetera and our partners have got together to bring you one of the most comprehensive communications solutions available in the UK today.
Mobile & Hosting
Low cost doesn't have to mean a compromise on service and support. You'll be guaranteed an unprecedented level of customer service, control and flexibility that allows you completely bespoke tariffs to suit your business requirements. Our Hosting is amongst the best in the UK. Offering unprecedented levels of reliability and connectivity backed up with excellent 24/7 technical support and the most cost effective Management and Backup solutions available anywhere.
One account for all your mobile and hosting
One invoice for all your solutions
Manage your monthly spend with ease
Fantastic Hardware
First class support 24/7
Latest technology
Guaranteed to save you money
Combine these two great solutions into one fantastic Business Package
Mobile – single user tariff – unlimited calls and texts in UK/EU, 3GB of UK 4G data, 500 MB EU data on a 24 months contract for only £35.00 /pm – FREE hardware including the Apple iPhone 7 32GB and Samsung Galaxy S7
Hosting – Any Netcetera Windows or Linux Business Package or above including Dedicated Servers, Cloud and Colocation – starting from only £9.99 /pm
Call Belinda today to find out how we can help you and your business get the most from any of our products and solutions.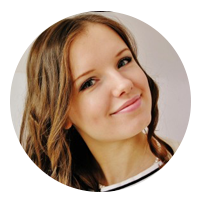 To speak to any of our Sales Consultants about what our services can do for you, or for any other queries, please fill out our Enquiry Form or call 0800 808 5450