Start 2017 with a new Cloud Server and save 25% with Netcetera throughout January.
With Cloud Hosting being the way forward for many businesses we've decided to help you make the move so much easier. Right throughout January we're giving you 25% OFF all our Cloud Hosting Solutions.
So if your thinking about starting a new business, expanding an existing one or simply looking for a Hosting Solution that delivers speed, security and puts scalability at your fingertips then take a look at all of our fantastic Cloud Servers.
With Linux Cloud Servers starting from as little as £5.00 /pm, Windows Cloud Servers from only £15.00 /pm, and our latest Custom VPS from less than £15.00 /pm we can help you embrace the cloud like no other datacentre services provider.
For those of you who know exactly what you need, you can configure your ideal Cloud Server online, select the amount of RAM, number of CPU's, Operating System, Backups and Storage Space Required, if you're not sure what you need to get the best from all that the Cloud can offer, our friendly team of Cloud Specialists can help you put together a solution to deliver all your requirements, on time and on budget. Use promo code BLOG1 at the checkout to get your 25% OFF.
If you're not sure or need something a little more bespoke why not give us a call today to find out how you can benefit from our January Cloud Deals…
Start Your Cloud Hosting Today
Questions?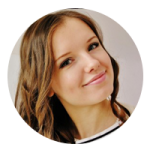 Speak to Belinda today to find out what our services can do for you, or for any other queries, please call 0800 808 5450 or Chat Live with one of the team