25% Off All Hosting, All Weekend, From The UK's #1 Hosting Provider
We are giving you the chance to get the best hosting in the UK with this great offer. That's right a full weekend of great offers across all of our hosting products. From Black Friday until Cyber Monday, we are offering a 25% discount across all of our hosting solutions. 
We know what it's like having to put up with a slow website, downtime and unreliable service. After all we've been helping clients for over 20 years find the best hosting solutions for their businesses. Don't just take our word for it you should also check out what our clients have to say.
"Netcetera has become my "go-to" ISP for the domain names I purchase on behalf of my clients. They also host several sites that I've developed for organisations of various sizes. Both Netcetera's customer service and their online knowledge-base are excellent. Questions I may have, regarding the products or services provided to me, are answered swiftly. I'm more than happy to recommend Netcetera to others." 
Derek Green
The really good news is that you can enjoy these deals without having to fight to get them. Sit back, click onto our website and save money without the hassle. From Black Friday until midnight on Cyber Monday you can choose from a vast array of superb hosting solutions:
All designed to provide you with exactly what you need to ensure your website has a safe home.
This offer won't last so make the most of these great savings and sign up before midnight on Monday 28th November. 
Use BLACKFRIDAY16 promo code to redeem your 25% discount and start your better hosting experience today. Click on that big red button below and start saving right now.
Find Your Extra 25% Saving Today
Questions?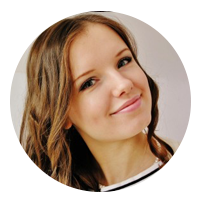 Speak to Belinda today to find out what our services can do for you, or for any other queries, please call 0800 808 5450 or Chat Live with one of the team
Terms
Offer valid until Midnight Monday 28th November. Available to all new clients only . Valid for new purchases only. 25% discount valid on first payment. Prepay for 12 months for bigger savings.