Now's your chance to test how good your website really could be with a FREE 1 month trial of some of the best SEO tools available.
Netcetera has got together with market leader rankingCoach to provide you with a program that guides you through the optimization of your website, step-by-step. With rankingCoach, your website quickly appears in better rankings on Google for a fraction of the usual costs.
We're so confident that once you start using it you'll see the difference this can make to your website traffic and sales within a very short time. Thats right no hassle, no catches or hidden charges, just a great opportunity to use a market leading SEO tool for free.
It's so simple…. you don't have to be an expert.
rankingCoach is made for beginners with no previous experience, if you have some knowledge you'll find it even easier to use but with simple step by step tasks you'll have your website flying up the Google ratings in no time.
Optimise your digital footprint – Do not lose any more customers because of outdated or wrong information
Leave your competitors behind – Stay one step ahead of your competitors
with rankingCoach.
Get more search engine traffic – Optimise your site without expensive agencies
Your company on top – Get the best rank for your industry on Google
Optimised for all major CMS – No matter what CMS or shop system you use rankingCoach fits the best
Get all the angles covered…
SEO – get found super quick and by the right audience
Local online marketing – be found wherever your customers are looking for you
Social Media Optimisation – strengthen your brand, build great customer relations and make the most of all the social media platforms available
If all that wasn't enough to make you want to try it, the really good news is that we're giving away a no obligation free trial for a full month. This gives you plenty of time to see for yourself how rankingCoach can make your website traffic increase and put your site ahead of your competitors.
Simply visit our website using the button below and start your 1 month trial today. What are you waiting for?
Questions?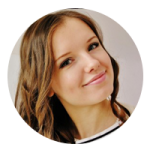 Speak to Belinda today to find out what our services can do for you, or for any other queries, please call 0800 808 5450 or Chat Live with one of the team