Keep your clients up to speed with the latest developments and news from your business with a great new domain name that has only just come out.
.BLOG has just been released and is an excellent addition to any business, blogger or entrepreneur looking to keep their followers up to speed with the latest news or offers available all for only £19.95
Having a blog is a great way to interact with your clients, it's sleek and easy to do and it could help you engage with more clients and actually increase the number of people that subscribe to your business through social media and direct more people to your website.
It's quick, simple, hassle free and risk free, and you can do everything online in a couple of clicks. Our pricing is amongst the most competitive around and our support is the best in the business. Why not put us to the test today and combine some great new names with our superb hosting solutions.
Stand out from the crowd. Make your mark on the internet today and show the world you mean business with a new domain and hosting from Netcetera.
.BLOG tells a story, so don't get left behind, the time is right to start telling the world your story today. 
Questions?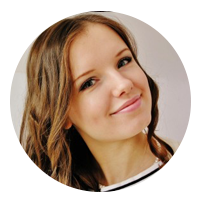 Speak to Belinda today to find out what our services can do for you, or for any other queries, please call 0800 808 5450 or Chat Live with one of the team