Enhanced 24/7 Cloud & Dedicated Server Management
Take a quick look at how our managed cloud and servers could enhance your business.
Netcetera is pleased to introduce our latest solution, designed to save you money and deliver peace of mind. We know how important your IT equipment is, whether it's your website or your office management system. Businesses rely on their IT hardware to perform and deliver. Looking after it all can be time consuming and costly and this is why we have developed our new 24/7 enhanced Cloud and Dedicated Server management.
Monthly monitoring, maintenance and troubleshooting, everything you need to ensure you'll have a fully functional performant infrastructure.
If you let us take the strain look at what we could take over for you:
Monitoring

Applying security patches

Performing scheduled backups

Generating and installing SSL Certificates

Analyzing website traffic

Identifying system threats

System optimisation

Performing regular updates
Simple all inclusive pricing from only £60.00 per server, with unlimited support hours!
If you would like the peace of mind that comes with the knowledge that your server is being properly managed the next step is simple – contact us today.
Find A Better Way To Managed IT
Questions?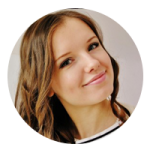 Speak to Belinda today to find out what our services can do for you, or for any other queries, please call 0800 808 5450 or Chat Live with one of the team