If you've got an Isle of Man based business we can help you access financial support for your next IT project.
How would you like to save up to 50% on your next IT project? Or maybe you've never thought about how technology could help your business develop? Whether you've got an established business or a new start-up, Netcetera can help you take advantage of technology.
We are registered consultants for the Isle Of Man Government's Business Support Scheme and we can assist you to take advantage of the financial support available, for Isle Of Man based businesses.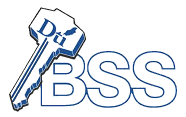 We're here to help you get the best technology, the best support and the most reliable hosting available.
With funding available for a variety of projects, from the online marketing of your business, a new website, a cloud-based IT platform or perhaps a reliable backup system to ensure your business can survive in the event of a disaster remaining compliant with data protection legislation.
We can help you review what you have and what you will need to achieve your goals.
With over 20 years of experience within the IT and datacentre solutions industry, our friendly team of experts are on hand to help you grow your business.
Get in touch today and we'll help you save money and make your business a success.
Questions?
To speak to one of our Sales Consultants about what our services can do for you, or for any other queries, please call 0800 808 5450 or Chat Live with one of the team