Netcetera is proud to announce that once again the company has appeared in Netcraft's global list for the most reliable web hosting companies.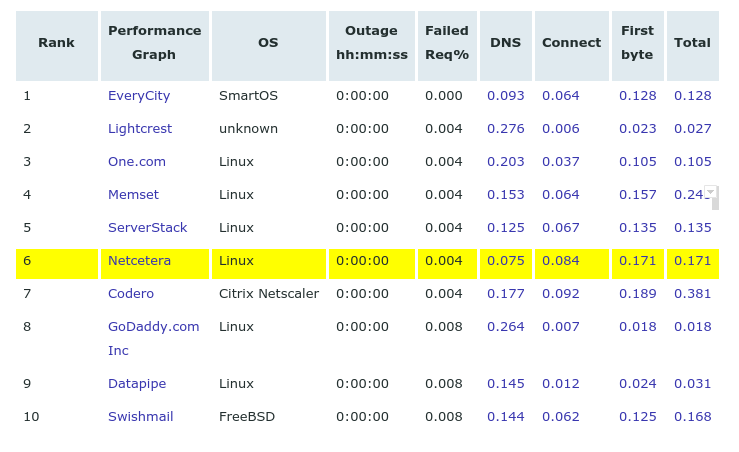 Despite the latter part of 2015 being an extremely busy period for the company with the opening of its new onsite Business Recovery Centre and the commissioning of its new hosting hall it has been business as usual with no adverse affects on the company's reliability and performance.
Netcraft independently monitors and measures the response times of fifty leading hosting providers' sites. These performance measurements are made at fifteen minute intervals from separate points around the Internet, and averages are calculated over the immediately preceding month. Netcetera has again been ranked in the top 10 in the world for the month of December 2015 according to real-time data displayed at: http://uptime.netcraft.com/
Isn't it time you switched to a more reliable web hosting company?
Click Here For Reliable Hosting
Questions?
To speak to one of our Sales Consultants about what our services can do for you, or for any other queries, please call 0800 808 5450 or Chat Live with one of the team